With the highs and lows of 2015 firmly in the wing mirrors, it's time to turn our attentions to the coming months. We asked the team here at BMW Motorrad UK to gaze into their crystal balls, dust off the tarot cards and make some completely unscientific predictions about what we think will happen in 2016*.
*Please don't hold us to these!
Electric boogaloo! -
Everything is going to be electric powered. Batteries will get better, smaller and cheaper. Soon you'll have an electric motorbike, electrically-adjustable suspension and a portable phone powered by batteries. Oh wait, forget the last one.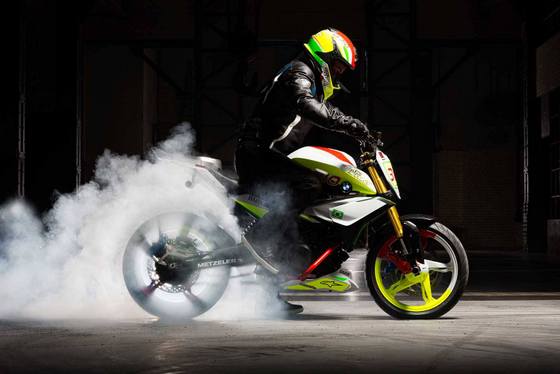 Little bike, big stunts -
A new generation of stunt riders, following in the footsteps of our own Mattie Griffin from Ireland and the legendary, now retired, Chris Pfeiffer, will take up two wheels (then soon switch to one) and wheelie their way into the world on the new BMW G 310 R. If you think we're kidding, we'll happily tell you that the oil sump has been designed to keep the engine lubricated even if the bike does wheelies and stoppies. Now that's attention to detail!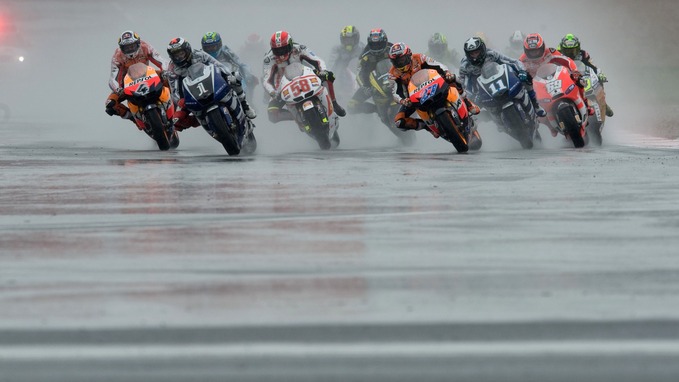 A dry, sunny British MotoGP round -
Okay, we know we're really pushing the odds with this one - but statistically the Silverstone round is due to be entirely rain-free and warm... maybe 2016 is the year?
Retractable mirrors! -
For extreme filtering. If your mirrors stick out too far, imagine if they could retract or fold back automatically at the touch of a button. We don't know how it would work, but we're calling the idea - and we want some!
Virtual reality test rides -
With the rise and rise of virtual reality, and the awesome reaction to our very own EyeRide at the Motorcycle Live show, we're thinking bigger. Imagine every showroom in the country equipped with a virtual reality headset. If you want to know what that RR would feel like on your favourite circuit, why not experience it? Or if it's wet, icy night and you're craving that two-wheeled fix, why not hop on your bike in the garage, pop the headset on and treat yourself to the most realistic riding experience you can get standing still?
Ian Hutchinson wins the Isle of Man TT! -
What - we're not allowed to get a little bit excited about our new Tyco BMW rider? Go Hutchy!
Follow up -
The new Tyco BMW heartthrob is inundated with Valentine's Day cards this February
Discounted heads-up display -
The future is here! BMW introduced a working concept for a fighter pilot-style HUD helmet at the CES show in Las Vegas. Of course, futuristic technology comes at a price, so there will be a discounted option for anyone who want to buy a version with adverts included on the display!

Kevlar, Gore-Tex three-piece suit -
The big innovation in rider clothing is a motorbike suit. Equal parts silk and military grade fibres, it's equally at home in the boardroom and the gravel trap!
Guy Martin wins the Tour de France -
Well, with the nation's favourite tea drinker switching to pedal power for this year, we think the sky's the limit. While we'd love to see him on the Tyco BMW again this summer, we think he'll be in with a shot at whatever race he enters - even if it's a 2000-mile cycle one!