Here's our follow up events guide, sharing the best things to do, see and, of course, ride this summer, autumn and beyond.
The GS Challenge UK
South Wales - 28 - 30 May 2016
With the huge success of the GS Trophy UK Qualifier every other year, we just didn't want to have to miss out in the off-year. So, for the first time ever this summer, we'll be hosting a just-for-fun riding tournament. Very similar in format, location and, of course, fun to the UK Qualifier. And the winners won't be empty handed - they'll be sent on an amazing off-road riding holiday with Simon Pavey and his team. So, come and join us for a weekend of off-road riding, great road routes and some unexpected challenges for just £99.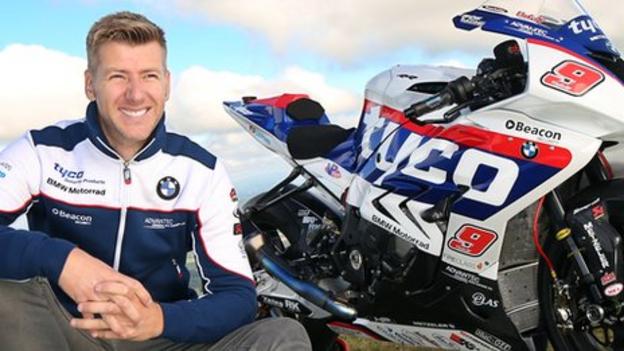 Isle of Man TT
28 May - 10 June 2016
The big one. The most important road race in the world is back in May. With Ian Hutchinson onboard the Tyco BMW S 1000 RR, all eyes will be on the Motorrad garage to see if we can repeat - or even exceed - Michael Dunlop's three wins on an RR in 2014. But, of course, with Dunlop back on a BMW with Hawk Racing, he'll have stiff competition. We can't wait.
BMW Motorrad UK Test Ride Roadshow
Various locations, June to September
Join us on our Test Ride Tour! We'll be bringing over 30 bikes to different locations around the UK for you to try. Whether you've never ridden a BMW before or you're a lifelong fan, come and try our current models. You can try as many different models as you like and have a fun day out.
We'll be at the following locations this summer:
4th/5th June - Ryka's Cafe, Box Hill - RH5 6BY - Saturday and Sunday

16th July - Rockingham BikeSafe - NN17 5AF - Saturday

30th/31st July - Squire's Cafe, Leeds - LS25 5LX - Saturday and Sunday

14th August - Brackley Festival - NN13 7AB - Sunday

2nd October -

Copdock Motorcycle Show - IP3 8UH - Sunday
BMW Group Future Experience
Camden Roundhouse, 16 - 26 June 2016
As part of BMW Group's centenary celebrations, join this once in a lifetime event and visit a unique exhibition in Camden. Not only will BMW's amazing Vision Vehicle be there, but it will also see the world premier of the Rolls-Royce and Mini concept vehicles, too. The event itself is free to enter, and there will a BMW Motorrad zone showcasing advanced technology and innovations for the two-wheeled BMWs in the future.
Come and explore the interactive exhibition and immerse yourself in the next 100 years of mobility.
The Roundhouse, Chalk Farm Road, London NW1 8EH. Saturday 18 to Sunday 26 June. 10am to 5pm. To register for priority access visit
bmw.co.uk/thenext100
Goodwood Festival of Speed
Goodwood House, Chichester, 23 - 26 June 2016.
The ultimate petrolhead event. Hosted at the beautiful Goodwood House in Chichester, it's almost impossible to describe. But you'll see TT bikes next to F1 cars, living legends walking and chatting in the paddock along with the current crop of racing champions, classic metal and new machinery, concept vehicles and production beauties... and so much more. With BMW as the Honoured Marque to celebrate the Centenary, you can be sure that there's a host of activities going on. Come and see us on the BMW Pavilion or the motorbike village.
BMW Motorrad Days
Garmisch Partenkirchen, 1-3 July 2016
The biggest BMW bike party on earth is back. Every year, tens of thousands of Motorrad fans head to the Bavarian mountains for an incredible event. Ride bikes, drink beer, meet racers, try off-road, go do the Stelvio pass... the choice is yours. It's free to enter and camp. Check out our blog from last year to see what it's all about on this link.
BMW Motorrad UK Owners Trackday
Silverstone & Donington Park, 03 August & 20 September 2016
Join us for an exclusive owners' track day at one of the UK's best circuits. Guests will enjoy VIP hospitality from the TAS Racing Tyco BMW team, expert instruction from racers and test rides on the road. You'll be taught how to make the most of your motorcycle and leave a faster, happier rider.
British MotoGP
Silverstone, 1-3 September 2016
Okay so there may not be any BMW motorbikes competing at the premier motorcycle race event, but nobody can deny how amazing a spectacle it is to see Rossi, Marquez, Lorenso, Dovi and the others going hell-for-leather around Silverstone on the most advanced race bikes ever built. And, with the official MotoGP safety cars and bikes BMWs, you'll still see your favourite brand on track from time to time!